.
Pastoral Naturopathic, Homotoxicology, Orthomolecular & Biological Medicine
"Faith Based Concierge Integrative Care"
Federal & Georgia Deparment of Health CLIA Laboratory ID No. 11D2003757
Thank you for visiting our online clinical Integrative & Pastoral Health Association. We are the official Registered United Nations affiliated Humanitarian NGO & "Ministry" of Health, Rehabilitative & Integrative Naturopathic Pastoral Medical Services of the HYTBY. We are Your Kingdom Solution to Primary Pastoral Healthcare through our evidence & faith based model of Integrative Family Life Care & Pastoral Medicine®. Our evidence & faith based clinical Pastoral Association is dedicated to researching, educating, preserving and administering the integrity of Pastoral Naturopathic, Humanitarian, Eastern Medicine, Eastern Talmudic Medicine, Pastoral Psychiatry & counseling & Holistic Healings through faith based initiative & Integrative Medical HealthCare. We provide Innovative Wellness Care & Support for acute & chronic imbalances, physical & mental imbalances, spiritual development & use only scientific evidence based Pastoral Wellness Profile Assessments through National CLIA accredited Laboratories & utilize Natural Homo-Toxicology, Orthomolecular, Biological, Integrative Pastoral Medicine & Natural Integrated Therapies through FDA & cGMP registered Dispensaries/Pharmacies.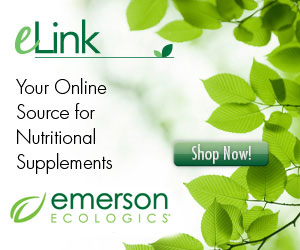 .
Atlanta Georgia: Contact us for an Appointment: 678-536-8016 (to speak with Pastoral Medicine Doctor or Doctor of Pastoral Counseling, please visit link to the right. This is for appoints only!)
General office hours: Mon-Fri 11am-6:30pm EST
Leviticus 17:11 "Life of all Flesh is in the blood". Your blood is the key to understanding every aspect of your health status. it's the channel in which all communication exists in regards to every organ in your body, head to toe!! Your blood cries out & speaks about you! Why not listen to your blood speak? We offer National licensed Lab work for Comprehensive Wellness profile.
We offer 1000's of Wellness profile for virtually all health & mental health issues ! We also offer Natural Alternatives to Vaccinations & Immunizations. Homeopathic Oral Nosodes. You have the religious right to get your children Bio-Immunized today or be exempted!!
Click on MYWEBPMD to the Right----->
We legally operate pursuant to Georgia Code Title §43-34-22 Section B (2), with explicit reservation of all of our un-alienable rights, without prejudice.
Appointment Line: 678-592-7289 or email: Naturopathic@edenic-kingdom.com
Effective 1/1/10: You must pre-pay for pastoral wellness assessments(non-refundable) & have your assessment work completed before the day of your appointment. Failure to do so, will result in a 75.00 surcharge for assessment result follow ups. If you are not doing comprehensive pastoral medicine assessments, you must make a non-refundable deposit of 45.00 to schedule appt. Missed/cancelled appt.will result in deposit being applied to no show penalty fees. All fees/donations must be paid before services are rendered!
This ensures we are scheduling and setting aside our time to serve serious clients only. You are able to save more money and time, and faster service when pre-paid!!
All Suggested Rates are rendered Donations towards our Int't Humanitarian Mission!!
We also provide Seminars, Classes & Support groups & Advocacy programs
We do not offer any forms of Allopathic Medicine or Conventional Medicine that requires a license to "practice allopathic Medicine". All content herein are for educational purposes only. While we work with an international network of MDs, NMDs, DC's, DN's, Lic Acu, LPM etc, We are Not Licensed Allopathic Medical Doctors. We are Licensed to practice faith based Integrative Pastoral Medicine & Pastoral Counseling which is deemed "Pastoral Care" and is not under the Jurisdiction of the AMA or any State Medical Boards & consists of faith based practices associated with our ancient Judaic and Near Eastern culture and faith. Please read our Articles of Association for more info under legal disclaimer link.
Copyright/Trademark Notice- By clicking on any of the links on this Website user hereby consensually agrees to be legally bound by Copyright/Security agreement -Click here
What the American Medical Association hopes you never learn about its true history
---
Click the logo or link for more
Information on the Ha' Yisrayli Torah Brith Yahad™